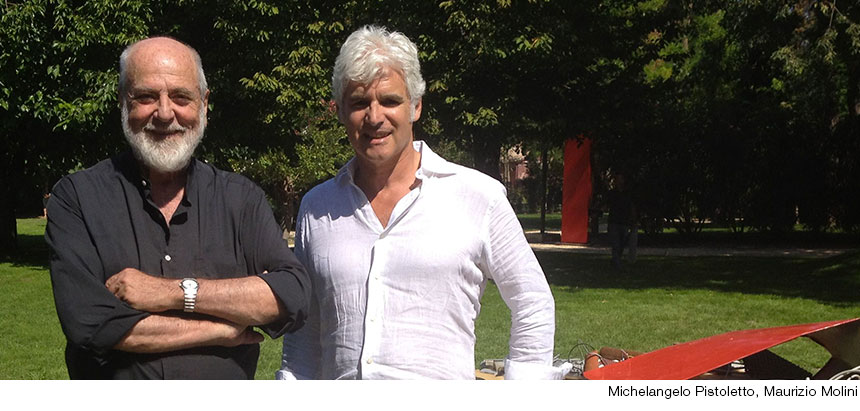 Maurizio Molini talks about
arteindustria®
conference
Villa Gordo, Guado dell'Arciduca, Italy
4th May 2012
Padiglione Italia, Biennale di Venezia, Italy
2th September 2012
Magazzino 26, Trieste, Italy
1st December 2012

In support of the "L'Italia Riciclata" project, organized together with Michelangelo Pistoletto at the Italian Pavilion for the 13th Venice Architecture Biennale, Maurizio Molini was invited by the RAM Radioartemobile organization to intervene in a series of round tables focusing on the relationship between art and industrial production. During the so-called 'D/A/C' (Shared Artistic Denomination) meetings, Molini talked about the arteindustria® research project developed by Studio Molini, which avails itself of contemporary art to communicate a company message, and using architecture as a cohesive element. If, in general, a bond occurring between art and industry allows us to explore new prospects in the modern world, Maurizio Molini's arteindustria® intends to represent, through an art project, possible future economic scenarios.